Balcary, Rascarrel and Barlocco Walk
Click on the left side of the image to go back to the previous image and on the right side of the images to go to the next image.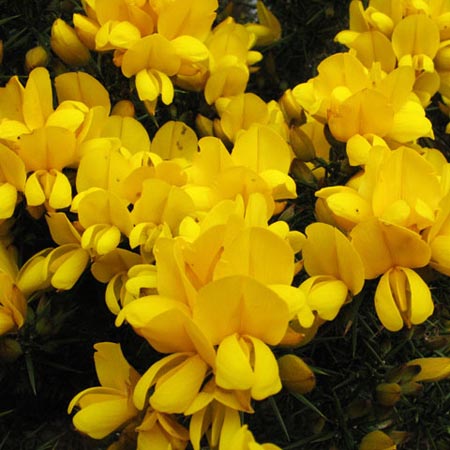 09 Here is a close up of the gorse which is so plentiful here, giving a pleasant background scent (almost like coconut) to our walk. The Scots word for gorse is "whins" and it's aggressive thorns that dare you to come near easily distinguish it from broom. You plan ahead to avoid the whins on an open hill route.