Balcary, Rascarrel and Barlocco Walk
Click on the left side of the image to go back to the previous image and on the right side of the images to go to the next image.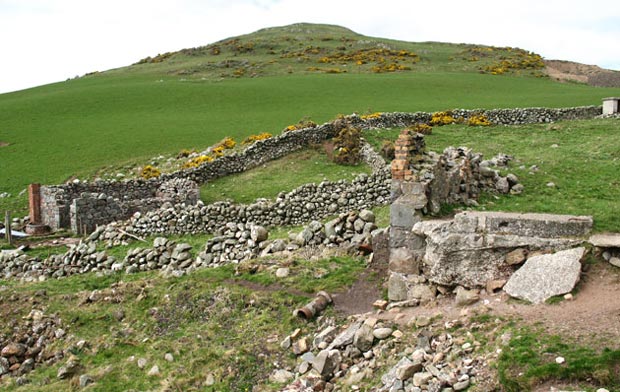 26 Coming down off Big Airds Hill we came past this old Byrites Mine. Looking back up at Big Airds Hill you can see that it was also an iron age fort - you can see where the ramparts were. We also came past a bull in the field; giving him a wide berth. So if you go off the main track, as we tend to do, you have to show a healthy respect for the farmer's point of view. The right to roam freely in Scotland also brings with it responsibilities.