Hill walk routes to climb in SW Scotland - also coastal paths and National Scenic Areas with maps, pictures and other useful information based on extensive local knowledge
Click on the left side of the image below to go back to the previous page
or, on the right side of it to go to the next page.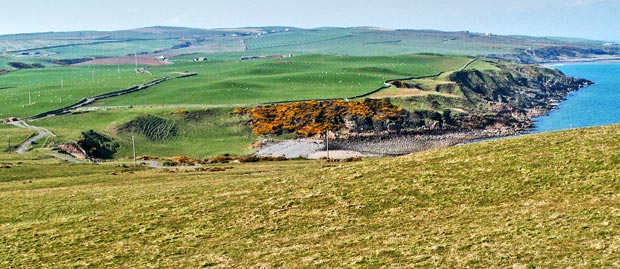 25 Using some telephoto from Kennedy's Cairn you can see down into East Tarbet Bay. You can see the car parked near the left edge of the picture and the route we walked up to Portankill. As you can see you could just head straight back to the car from Kennedy's Cairn the going is easy enough, but we went back to the southern coast of the Mull to finish our figure of eight by walking a little bit further west to West Tarbet Bay.