Hill walk routes to climb in SW Scotland - also coastal paths and National Scenic Areas with maps, pictures and other useful information based on extensive local knowledge
Click on the left side of the image below to go back to the previous page
or, on the right side of it to go to the next page.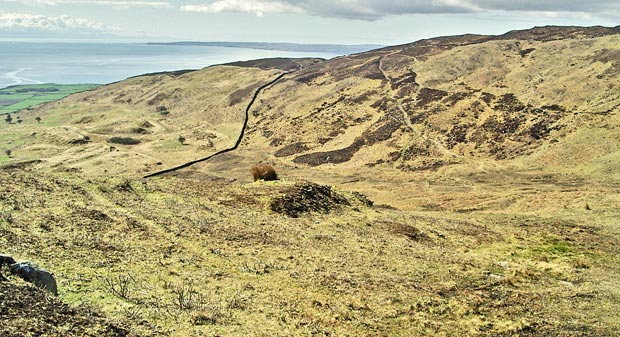 06 There was a descent and re-ascent between Mill Knock and Ben John. We have the same again as we leave Ben John for Barholm Hill - as you can see in the picture above. Instead of making for the top of these hills directly I made for the dyke that you can see in this picture so as to get the views out over the Solway. The very pale piece of land on the left horizon is the Isle of Man, but you will see it slightly better in the next picture.